ACTIVE COMPONENTS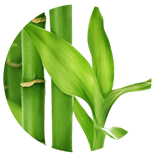 Bamboo
Bamboo is 100% decomposed by microorganisms with no adverse environmental impact. A renewable resource, bamboo grows very quickly, requiring only small amounts of water, without the need for fertilizer. By choosing bamboo, we stand against the excessive use of wood and, therefore, against deforestation.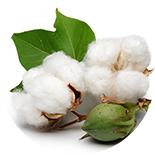 Cotton
A vegetable fiber that grows in a protective case around the seeds of the cotton plant, cotton is a hygienic and environmentally friendly material that is an excellent absorber of moisture.
BE THE FIRST TO LEAVE A REVIEW.
SPECIAL OFFERS
DB query error.
Please try later.