ACTIVE COMPONENTS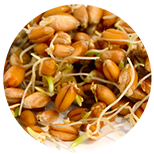 Triticum vulgare
Triticum vulgare germ powder contains a lot of vitamins and microelements, nourishes the skin, corrects its microrelief, has a "surface lifting" effect; fortifies the barrier function of the skin, protects cells from the negative impact of external factors.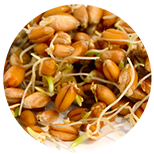 Triticum vulgare
Triticum vulgare germ protein retains moisture in the deeper layers of the epidermis, nourishes and smoothes the skin, leaving it soft, supple and elastic.
BE THE FIRST TO LEAVE A REVIEW.
SPECIAL OFFERS
DB query error.
Please try later.