ACTIVE COMPONENTS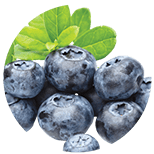 Blueberry
Vaccinium myrtillus fruit extract reduces the quantity and depth of fine lines, makes the skin delicate and smooth.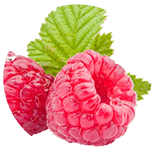 Raspberry
Rubus chingii fruit extract has pronounced antioxidant properties, contains a lot of vitamins.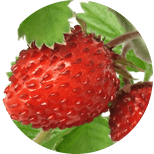 Wild strawberry
Wild strawberry extract contains vitamin C, carotene, acids (apple, citric, salicylic), tannins, ether oils and trace elements. Noble ladies had baths with wild strawberry juice in Ancient Rome to prolong the youthfulness of their skin. Wild strawberry extract saturates the skin and hair with vitamins, soothes and moisturizes wonderfully.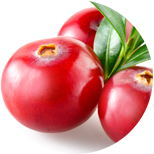 Cranberry
Cranberry berries contains a lot of vitamins, minerals, organic acids and a large amount of phenolic compounds. The tannins contained in Vaccinium endow it with the ability to fortify the antimicrobial protection of the body and prevent the appearance of inflammatory processes.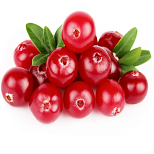 Cowberry
A natural antioxidant, has a toning effect on the skin, protecting it against external environmental influences and strengthening the epidermal walls. Great for hair shedding, dandruff and skin irritation.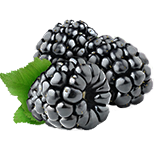 Blackberry
Blackberry extract is the well of vitamins. According to Ancient Greek myth, this berry grew out of the Titans' blood after they rebelled against the Gods. All parts of the plant have healthy properties – both leaves and berries. They relieve itching and scalp exfoliation, restore hair strength.
BE THE FIRST TO LEAVE A REVIEW.
SPECIAL OFFERS
DB query error.
Please try later.