ACTIVE COMPONENTS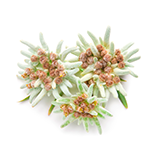 Alpine edelweiss extract
A deluxe class valuable ingredient! It possesses a natural, protective and soothing effect. The antioxidant properties of the plant are one and a half times greater than that of vitamin C. It has a restorative effect, alleviates and heals damage.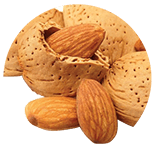 Almonds
Almond oil PEG-6 esters soften cornified skin cells, make the skin elastic.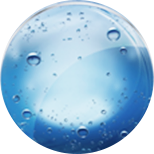 Natural moisturizing factor (NMF)
NMF is one of the most important and irreplaceable elements of healthy skin. Maintains the skin's natural suppleness, protecting it against damage. Supports the optimal state of the skin barrier – the stratum corneum of the skin.
Lanolin
Lanolin helps to efficiently moisturize, soften and nourish the skin and makes it smoother and more elastic.
Lactic acid
It is absolutely physiological for our skin, since it is present in its horny layer and is one of the natural moistening factor (NMF) components. It moistens and softens the epidermal horny layer, and maintains the optimal pH level.
CUSTOMERS' APPRAISALS (1)
SPECIAL OFFERS
DB query error.
Please try later.