ACTIVE COMPONENTS
Vitamin E
Vitamin E (Tocopherol) nourishes, regenerates, slows down aging processes by neutralizing free radicals.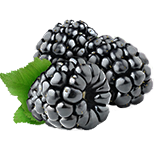 Blackberry
Blackberry extract is the well of vitamins. According to Ancient Greek myth, this berry grew out of the Titans' blood after they rebelled against the Gods. All parts of the plant have healthy properties – both leaves and berries. They relieve itching and scalp exfoliation, restore hair strength.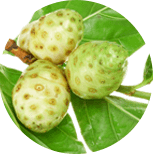 Noni
Noni contains plenty of antioxidants, vitamins and minerals – in total, more than 150 bioactive substances. It provides a comprehensive support to the health.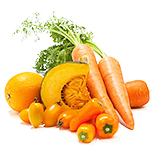 Beta-carotene
Also known as vitamin A, it is an important antioxidant. It protects the skin from premature aging caused by UV light. It helps to cure superficial injuries, effectively eliminates redness and contributes to strengthening the hydrolipid film of the skin.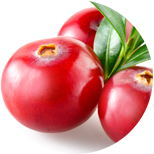 Cranberry
Cranberry berries contains a lot of vitamins, minerals, organic acids and a large amount of phenolic compounds. The tannins contained in Vaccinium endow it with the ability to fortify the antimicrobial protection of the body and prevent the appearance of inflammatory processes.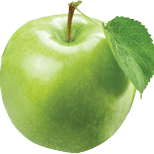 Apple
This fruit can be considered one of the best for children. Vitamins, organic acids, micro- and macroelements are ideally combined in it. Apple juice improves digestion, boosts children's immunity, improves memory and the quality of sleep.
BE THE FIRST TO LEAVE A REVIEW.
SPECIAL OFFERS
DB query error.
Please try later.