ACTIVE COMPONENTS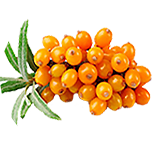 Sea buckthorn
Sea buckthorn berries and their juice have a beneficial effect on all internal organs and boost the immune system. The substances contained in sea buckthorn significantly accelerate metabolic and immune processes in skin tissue.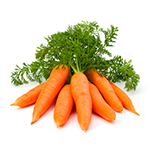 Carrots
Carrots are very beneficial for the human body. Their high content of vitamin A and beta-carotene greatly benefits the health of the hair, nails, skin and eyes.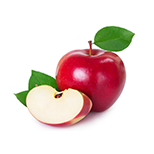 Apples
Apples are one of the most easily digestible sources of iron. This fruit strengthens the walls of the blood vessels and increases their flexibility. They are considered natural antioxidants. In addition, the substances contained in apples are able to bind toxic substances and excrete them from the body.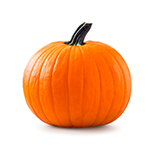 Pumpkin
Pumpkin seeds and flesh - a ready-made storehouse of vitamins, trace elements, minerals and amino acids. Pumpkin has strong antioxidant effects due to its high content of vitamin E, it helps to cleanse the body, including the breakdown of heavy metals, and it has positive effects on the function of the digestive tract. Pumpkin seeds also have great anti-parasite effects, where they help cleanse the liver and improve its function.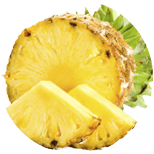 Pineapple
Both the flesh and juice of pineapple have rejuvenating effects and counteract swelling and stress. Pineapple contains an enzyme characterized by high biological activity. It promotes digestion, and it helps break down proteins and burn fat. That is the reason why many diets include pineapple.
Pectin
It is a plant-based substance. Pectin helps the body get rid of harmful substances and reduce cholesterol in the body. It perfectly stabilizes the metabolism and improves intestinal peristalsis.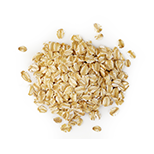 Oat fibre
It is an indigestible component of food, a sort of ballast that helps the human body fully digest food. Fibre is digestible only in the lower section of the intestines, where it nourishes beneficial microflora. The microflora produces vitamins and amino acids that are beneficial for the human body.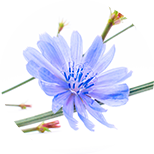 Inulin
Inulin is a soluble fibre that helps digestion and strengthens the microflora and peristalsis of the intestines. Inulin consists of chains of fructose molecules that are connected in a way that does not allow them to be digested in the small intestine. Once they have passed through the small intestine and reach the large intestine, they act as a probiotic or nutrient source for the beneficial bacteria found in the large intestine.
BE THE FIRST TO LEAVE A REVIEW.
SPECIAL OFFERS
DB query error.
Please try later.