ACTIVE COMPONENTS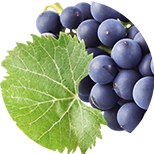 Grapes
Vitis vinifera seed extract resists processes of the free-radical oxidation of organic substances in cells, slowing down aging processes.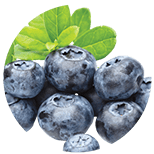 Blueberry
Blueberry leaf powder is effective on tired, withered skin, restores its tone and firmness, and nourishes and hydrates well.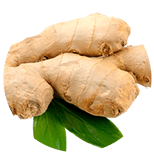 Ginger
Ground ginger root improves microcirculation in the scalp, minimizes hair loss, and stimulates hair growth.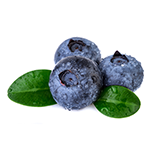 Bilberry
Due to its rich composition, it improves concentration and has anti-inflammatory and antipyretic effects. In addition, these berries strengthen the walls of the blood vessels, help normalize the function of the cardiovascular system and support the health of the intestines and pancreas.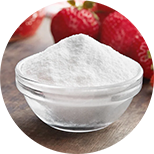 Pectin
It is a plant-based substance. Pectin helps the body get rid of harmful substances and reduce cholesterol in the body. It perfectly stabilizes the metabolism and improves intestinal peristalsis.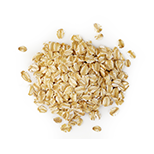 Oat fibre
It is an indigestible component of food, a sort of ballast that helps the human body fully digest food. Fibre is digestible only in the lower section of the intestines, where it nourishes beneficial microflora. The microflora produces vitamins and amino acids that are beneficial for the human body.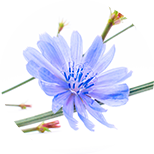 Inulin
Inulin is a soluble fibre that helps digestion and strengthens the microflora and peristalsis of the intestines. Inulin consists of chains of fructose molecules that are connected in a way that does not allow them to be digested in the small intestine. Once they have passed through the small intestine and reach the large intestine, they act as a probiotic or nutrient source for the beneficial bacteria found in the large intestine.
BE THE FIRST TO LEAVE A REVIEW.
SPECIAL OFFERS
DB query error.
Please try later.