ACTIVE COMPONENTS
Vitamin B3
It helps reduce wrinkle depth and stimulates collagen production, which further regenerates the skin barrier.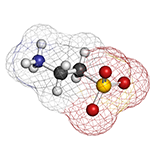 Taurine
Amino acid required for the health of your eyes. It can stimulate restoration processes in case of retina dystrophic disorders, traumatic damage of eye tissues, improve retina light sensitivity.
BE THE FIRST TO LEAVE A REVIEW.
SPECIAL OFFERS
DB query error.
Please try later.