ACTIVE COMPONENTS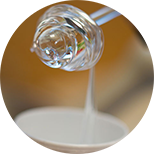 Panthenol
Panthenol is provitamin B5, a product of pantothenic acid (from the Greek word pantos meaning "generally everything"). Pantothenic acid is found in all biological tissues, and in case of their damage, the demand for it increases sharply. Panthenol accelerates the regeneration processes of the skin, increases its softness and elasticity and smooths fine wrinkles.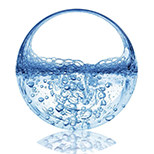 Sodium hyaluronate
Sodium hyaluronate has a similar effect as hyaluronic acid sometimes called "a star with 1000 wooers" as its single molecule attracts 1000 molecules of water. On the skin, the substance creates a film which actively captures humidity from air and in consequence brings sufficient hydration and boosts skin turgor and elasticity.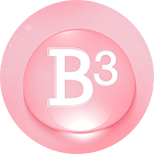 Vitamin B3
It helps reduce wrinkle depth and stimulates collagen production, which further regenerates the skin barrier.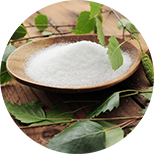 Trehalose
Trehalose supports the proper functioning of skin cells, protects the skin from harmful external impacts due to antioxidant effects and reduce premature skin aging.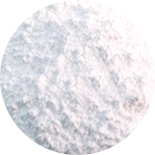 Chlorphenesin
Chlorphenesin is an organic compound and by definition a preservative with antifungal and antibacterial features. The substance is well compatible with natural ingredients.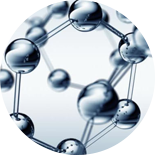 WKPep®SRMPeptides Peptide Complex
An anti-ageing complex that helps reduce wrinkles, regenerates the skin and increases its elasticity. It contains 3 significant peptides: Tripeptide-1, Palmitoyl Tripeptide-5 and Palmitoyl Pentapeptide-4. It also contains Hexapeptide-9, which acts against deep and mimic wrinkles, and Palmitoyl Tetrapeptide-7, which acts as a youth hormone, evens out the skin's surface and generally improves the skin's condition.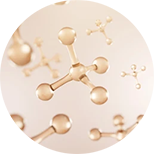 ASP Control-1500 Complex
The complex based on Acetyl Hexapeptide-8 is a muscle relaxant that acts like botulinum, relaxes facial muscles, reduces the visibility of wrinkles and slows down the formation of new ones.
BE THE FIRST TO LEAVE A REVIEW.
SPECIAL OFFERS
DB query error.
Please try later.