ACTIVE COMPONENTS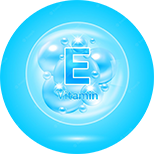 Vitamin E
Vitamin E (Tocopherol) nourishes, regenerates, slows down aging processes by neutralizing free radicals.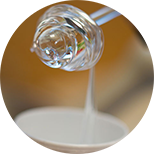 Panthenol
Panthenol helps to heal micro-fissures on the skin surface, has excellent regenerating and moisturizing properties.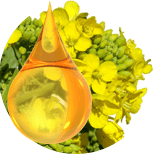 Camelina sativa seed oil
Reduces trans-epidermal moisture loss, softens the skin, helps fortify its barrier properties.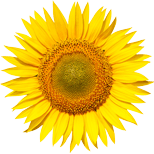 Sunflower
Sunflower oil has antioxidant effects, stimulates the regeneration of skin cells, hydrates them and protects them from ultraviolet rays.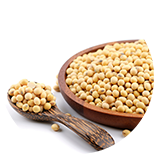 Soy
Soybean oil provides the skin with the necessary nutrition, slows down the ageing process of cells, participates in the formation of new and regeneration of damaged skin cells, and strengthens the protective functions of the skin.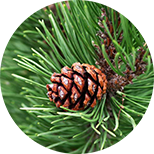 Fir
Fir oil stimulates microcirculation in tissues and also has bactericidal properties. It functions as a product preventing development of cold sores or herpes on your lips.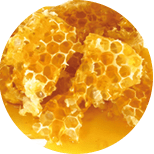 Beeswax
It has antibacterial effects, softens and smoothes the skin, and promotes the optimal level of skin hydration.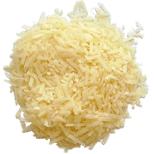 Carnauba wax
Carnauba wax has moisturising effects, and it softens and smoothes out the skin. It protects the delicate skin of the lips from weathering and the negative effects of the external environment, and it helps speed up the regeneration of cracked lips.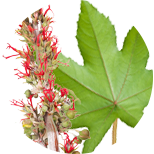 Castor bean
Castor bean oil is a wonderful aid against dry and weather-beaten lips, it makes the skin soft and delicate.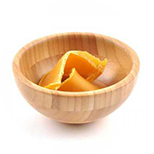 Candelilla wax
Candelilla wax is a natural botanical wax derived from the leaves of the candelilla shrub, which grows in the deserts of Mexico. The wax coats the shrub, helping the plant to retain moisture in times of drought. Has a light antibacterial action. Lends plasticity to decorative cosmetics, increasing their wear.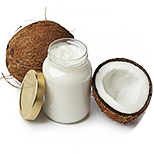 Coconut oil
Coconut oil perfectly hydrates and nourishes dry skin and helps heal small cracks. It contains the vitamins А, Е, B1, B2, B3, K and C.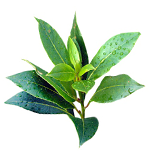 Tea tree
Since ancient times, the essential oil of the tea tree has been used to heal wounds, as well as to fend off annoying insects. Boasts antiseptic properties, helps soothe irritated skin.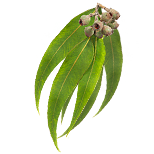 Eucalyptus
Eucalyptus essential oil has antiseptic effects, contributes to healing and relieves pain.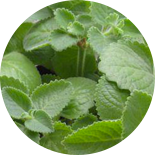 Japanese mint
Japanese mint essential oil is used in the East for colds, skin diseases and many other problems. Mint increases skin tone, relieves irritation, and acts as a local anaesthetic.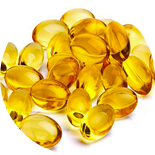 TOCOBIOL® complex
These natural antioxidants with skin hydration properties have anti-inflammatory effects, fight against skin ageing and protect the skin from harmful UV rays. The complex contains a mixture of tocopherol (α, β, γ, δ), phytosterol (Beta-Sitosterol) and squalene.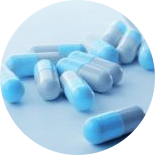 VITAMIN A-PALMITATE CARE complex
It contains vitamin A in the form of retinol. It strengthens the barrier function and elasticity of the skin and helps regenerate skin cells and reduce skin defects (scars).
BE THE FIRST TO LEAVE A REVIEW.
SPECIAL OFFERS
DB query error.
Please try later.