ACTIVE COMPONENTS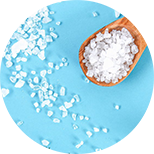 Sea salt
Sea salt cleans the skin, nourishes it with required microelements, activates metabolism, increases the tone and elasticity of the skin, and makes it smoother and more velvety.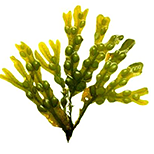 Bladder wrack.
A Pacific ocean seaweed containing fucoidane and alginic acid which help it to remain wet during low tide. Fucoidane stimulates regenerative processes, improves skin elasticity and removes toxins. The alginic acid hydrates, nourishes and regenerates the skin and helps to maintain its elasticity. Bladdder wrack contains vitamines A, B1, B2, B3, B6, B9, B12, D, C, E as well as zinc, manganese and iron.
CUSTOMERS' APPRAISALS (1)
SPECIAL OFFERS
DB query error.
Please try later.