ACTIVE COMPONENTS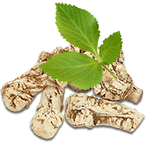 Angelica
Angelica keiskei root extract strengthens hair bulbs, improves hair growth, helps increase hair volume.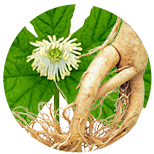 Chinese ginseng
Chinese ginseng root extract activates microcirculation in the scalp, improves the nourishment of hair bulbs, reduces hair loss.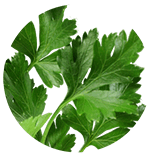 Lovage
Ligusticum chuanxiong root extract has a beneficial effect on hair, reduces hair loss, makes hair silky, glossy and manageable.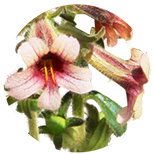 Rehmannia
Rehmannia glutinosa root extract has a beneficial effect on hair, strengthens hair roots, facilitates the restoration of hair structure, makes hair glossier.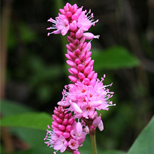 Knotgrass
Polygonum multiflorum is called "He Shou Wu" in China, which means "black-haired Mr. He." According to legend, Mr. He was a wise old man who restored his gray hair and regained its intense colour by applying this herb. POLYGONUM MULTIFLORUM ROOT EXTRACT intensifies the nourishment of hair roots, restores natural hair gloss. Prevents the premature appearance of gray hair.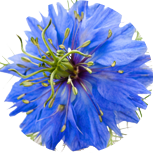 Nigella sativa
Nigella sativa seed extract improves the condition and overall look of hair, leaves hair glossy and manageable.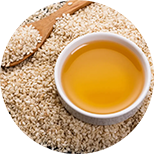 Sesame
Sesamum indicum seed extract makes hair smooth and manageable, facilitates combing and styling, nourishes the scalp, strengthens hair roots.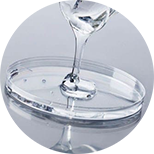 Dimethicone
It makes your hair shiny and soft, makes combing easier. It helps improve lock shape and cares for your hair. Dimethicone also helps strengthen your hair and protects it from hot air. Additionally, it helps to reduce colour wash-out.
BE THE FIRST TO LEAVE A REVIEW.
SPECIAL OFFERS
DB query error.
Please try later.