ACTIVE COMPONENTS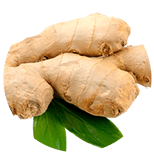 Ginger
Ginger root powder is not only tasty but also a healthy spice. It contains substances that have beneficial effects on the body's functions and also boost your health and immune system. Ginger root helps the body cleanse itself from toxins.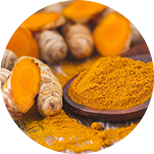 Turmeric
Turmeric is also called Indian saffron, and saffron is considered the king of all spices. Turmeric has beneficial effects on all the internal organs. Turmeric has detoxifying properties and helps normalize the human metabolism.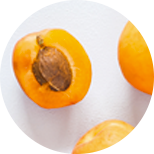 Apricot
It strengthens the immune system, regulates the metabolism and has positive effects on one's overall mood. The fruits are rich in vitamins A and E, fibre, minerals and amino acids.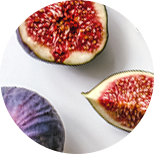 Figs
Figs are a storehouse of useful phytonutrients, antioxidants and vitamins, as well as iron, potassium, calcium and magnesium. They contain ficin, an important enzyme that supports the function of the cardiovascular system. Figs support the function of the digestive system.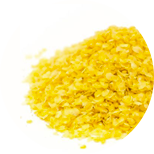 Millet flakes
Millet flakes are a source of fibre, vitamins, minerals, nutrients and trace elements. They help regenerate the body, supply energy and have a positive effect on the function of the digestive system. They contain carotenoids (substances that promote eye health), as well as potassium and magnesium, which are important components for the cardiovascular system.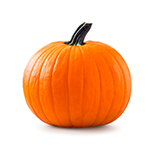 Pumpkin
Pumpkin seeds and flesh - a ready-made storehouse of vitamins, trace elements, minerals and amino acids. Pumpkin has strong antioxidant effects due to its high content of vitamin E, it helps to cleanse the body, including the breakdown of heavy metals, and it has positive effects on the function of the digestive tract. Pumpkin seeds also have great anti-parasite effects, where they help cleanse the liver and improve its function.
BE THE FIRST TO LEAVE A REVIEW.
SPECIAL OFFERS
DB query error.
Please try later.