ACTIVE COMPONENTS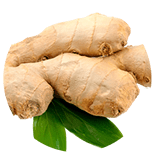 Ginger
Grinded ginger root accelerates metabolism, improves appetite, and has a great influence on the digestive system performance. It helps to detoxicate the body and is effective when trying to lose weight.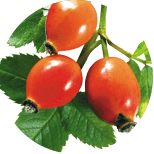 Dog Rose (Rosa canina)
Briar berries contain pectin that helps normalize the digestive process, and remove waste products and toxins from the bowels. Potassium that is contained in briar berries normalizes the water-salt metabolism, removes excess fluid and helps prevent appearance of cellulite.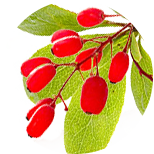 Barberry
Barberries contain organic acids, pectins, mineral salts, carotin, plenty of vitamins К and С. They take an anti-inflammatory and antimicrobial effect and strengthen the immune system.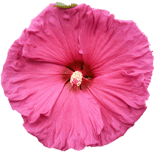 Hibiscus hybrid
The petals of hybrid or Sudanese hibiscus strengthen the body, increase its immunity, and they help to prevent colds and quickly deal with pre-existing ailments.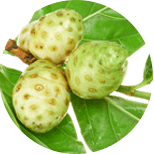 Noni
Noni contains plenty of antioxidants, vitamins and minerals – in total, more than 150 bioactive substances. It provides a comprehensive support to the health.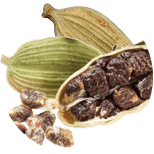 Cardamom
Cardamom is a powerful aphrodisiac, one of the most ancient spices that came to us from the East. Its fragrance helps to warm up, increase the general tone, and improve the spirits.
Clove
Want to add some spicy and dainty notes to your dish? Do not hesitate to use cloves, this fragrant spice will not go unnoticed! Apart from the amazing taste, it is healthy as well – it contains plenty of vitamins and microelements. Cloves take an antiseptic and germicidal effect, anesthetize and relieve muscular spasms.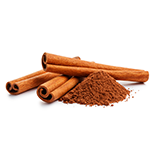 Cinnamon
Cinnamon has, probably, the "coziest" aroma ever! You immediately think of delicious buns, coffee, a rug and a soft chair… However, this spice is added not only in sweets and drinks – it perfectly supplements the taste of meat and vegetable dishes, especially when combined with other spices. Cinnamon is also characterized by healing properties – it is mentioned in Ayurveda (an old Indian medicine treatise) and the Old Testament for a good reason. Consumption of this spice has a beneficial effect on performance of all body systems, helps deal with many diseases, increases the general health tone and strengthens the immune system.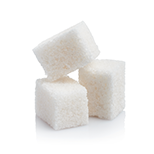 Sugar
Glucose and fructose that are contained in sugar support the liver when neutralizing toxins, stimulate serotonin generation and act as a source of energy. Glucose is the main fuel of the body. This very carbohydrate gives us most of the energy when eating properly and it is glucose that is reserved by organs as glycogen.
BE THE FIRST TO LEAVE A REVIEW.
SPECIAL OFFERS
DB query error.
Please try later.