ACTIVE COMPONENTS
Vitamin E
Vitamin E (Tocopherol) nourishes, regenerates, slows down aging processes by neutralizing free radicals.
Vitamin B5
Vitamin В5 is known as an "anti stress vitamin" that is also characterized by an anti-inflammatory effect. It acts as a sear spring in tissue synthesizing and makes the skin healthy and smooth.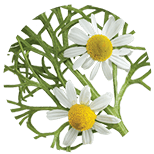 Chamomile
Chamomile extract has anti-inflammatory, antibacterial, and soothing effects and stimulates blood circulation. Thanks to these characteristics, chamomile has become a unique means of removing damaged skin. Chamomile moisturises, nourishes, and softens the skin.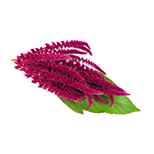 Amaranth
Oil of Amaranth Sprouts contains record amounts of squalene, a powerful anti-oxidant. The oil will fill your body with energy, help improve the function of the brain, and the condition of your skin – often right in front of your eyes!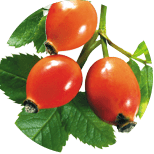 Dog Rose (Rosa canina)
Rosa multiflora fruit extract tones the skin, improves its overall condition and look.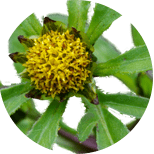 Beggar-ticks
Bidens tripartita flower/leaf/stem powder contains ascorbic acid, has softening, bactericidal, soothing and anti-inflammatory effects, facilitates the healing of small wounds.
BE THE FIRST TO LEAVE A REVIEW.
SPECIAL OFFERS
DB query error.
Please try later.