ACTIVE COMPONENTS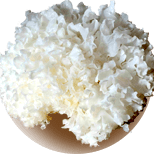 Snow fungus
Tremella fuciformis is called 'snow fungus' because of its resemblance to snow crystals. Just like ice cubes, tremella extract freshens up the skin, prolongs its young appearance and relieves the feeling of dryness.
Sodium hyaluronate
Intensively moisturizes the skin, improves skin elasticity, makes the skin smoother. Smoothes out fine lines, improves the softness and suppleness of the skin.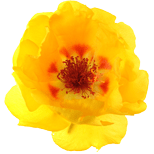 Portulaca
Portulaca oleracea extract relaxes expression muscles, neutralizes their "excessive" contraction, and stimulates regeneration processes.
Aloe
Aloe barbadensis leaf extract soothes, softens and moisturizes the skin, stimulates its regeneration, improves elasticity, smoothes out fine lines.
Vitamin E
Vitamin E is a powerful antioxidant that protects against the oxidation and destruction of scalp and hair lipids, helping to protect their protective barrier. It also provides timely delivery of oxygen to hair follicles, as well as stimulates their nutrition, improving the overall condition and appearance of your hair.
BE THE FIRST TO LEAVE A REVIEW.
SPECIAL OFFERS
DB query error.
Please try later.