ACTIVE COMPONENTS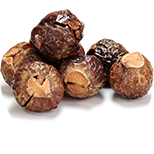 Soapnut
Soapnuts contain a large amount of saponins, which have excellent cleansing properties. Soapnut does not irritate or dry out the skin. It maintains the natural pH level of the scalp.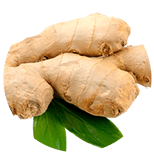 Ginger
Zingiber officinale root extract activates blood circulation improving the nourishment of hair bulbs. Accelerates hair growth, strengthens hair.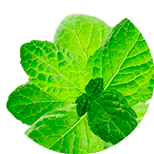 Peppermint
Mentha piperita leaf extract softens the skin, relieves irritation, gives a feeling of comfort.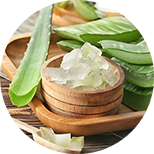 Aloe
Aloe barbadensis leaf extract nourishes, softens and soothes the scalp.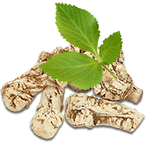 Angelica
Angelica keiskei root extract contains organic acids and phytosterols - substances that block pain, itching and inflammation and reinforce the structure of cell membranes.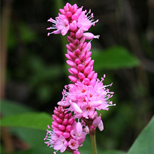 Knotgrass
Polygonum multiflorum is called "He Shou Wu" in China, which means "black-haired Mr. He." According to legend, Mr. He was a wise old man who restored his gray hair and regained its intense colour by applying this herb. POLYGONUM MULTIFLORUM ROOT EXTRACT intensifies the nourishment of hair roots, restores natural hair gloss. Prevents the premature appearance of gray hair.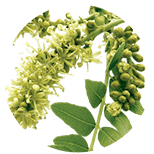 Gleditsia
Gleditsia australis fruit contains saponins, which are vegetable glycosides that form foam and gently cleanse the scalp and hair. Gleditsia bioactive ingredients also take care of the scalp, normalize the functioning of sebaceous glands, restore hair structure, and leave hair manageable and bouncy.
CUSTOMERS' APPRAISALS (1)
SPECIAL OFFERS
DB query error.
Please try later.