ACTIVE COMPONENTS
Camphor
Camphor activates metabolic processes in tissues and improves delivery of active components.
Turpentine
It has a local warming and irritating effect, improves blood circulation to tissues, and accelerates metabolic processes in cells. It has antiseptic properties.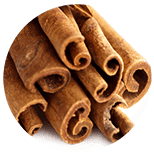 Cassia bark tree
Cinnamomum cassia leaf oil has antimicrobial and anti-inflammatory effects, helps relieve muscle spasms.
Methyl salicylate
Applied locally, methyl salicylate takes an analgesic and locally irritative effect. It causes muscular relaxation and intensifies blood flow, allows you to prolong physical exercises and improves their tolerance.
CUSTOMERS' APPRAISALS (1)
SPECIAL OFFERS
DB query error.
Please try later.