ACTIVE COMPONENTS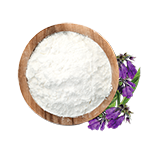 Allantoin
Has a regenerating effect, softens and soothes the skin, protecting it from the negative impact of external factors.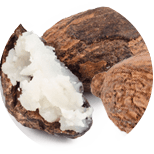 Shea butter
Shea butter is the bestseller of anti-age cosmetics. It nourishes the skin with vitamins A, Е and F. Vitamins А and E help preserve a young appearance of the skin, prevent premature wrinkles and mimic lines, and have a photo protective effect against ultraviolet.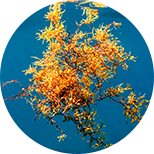 Fucose
Fucose is a unique carbohydrate that plays the key role in cell processes. Fucoidan, a polysaccharide contained in brown algae, consists of fucose molecules. According to many scientific researches, fucoidan mobilizes skin stem cells thus contributing to regeneration of tissues. Experiments revealed that this unique substance is able to prevent wrinkles and, moreover, reduce the deepness of already existing ones.
CUSTOMERS' APPRAISALS (2)
SPECIAL OFFERS
DB query error.
Please try later.