ACTIVE COMPONENTS
Allantoin
Has a regenerating effect, softens and soothes the skin, protecting it from the negative impact of external factors.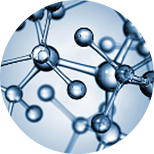 Peptide complex MATRIXYL® 3000
Next-generation peptide complex. Contains so-called matrikines – molecules capable of triggering the skin's regeneration and restructuring process. Matrikines are responsible for activating the production of the macromolecule of the extracellular matrix. This action creates the effect of rejuvenation. Matrikines are capable of acting on the genes responsible for the restoration of skin.¶The peptide complex consists of two peptides, Palmitoyl Oligopeptide and Palmitoyl Tetrapeptide-7. Palmitoyl Oligopeptide works wonders with fine lines, increasing the suppleness of the skins and its ability to retain moisture. Palmitoyl Tetrapeptide-7 strengthens the protective functions of the epidermal layer, increasingly the daily activity of intercellular systems, reduces the harmful effects of the environment and the sun's UV rays, improves cell survivability, and slows the formation of fine lines.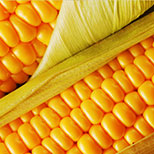 Corn gluten amino acids
These are methionine, lysine and threonine. Methionine accelerates skin regeneration, and participates in collagen and elastin formation. Lysine is collagen's building material, ensures skin conditioning and makes it soft.
Collagen
Collagen extract supplies the lack of protein in the skin improving its structure and increasing the turgor. The skin becomes firm and elastic.
CUSTOMERS' APPRAISALS (1)
SPECIAL OFFERS
DB query error.
Please try later.