ACTIVE COMPONENTS
AHA (Alpha hydroxy acids)
Lactic acid is an АНА that gently sloughs off cornified skin cells. Evens out the skin's microrelief and normalizes its water balance, slows down aging processes, improves elasticity.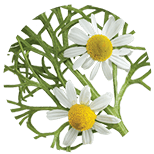 Chamomile
Chamomilla recutita flower extract relieves irritation and redness, stimulates the healing and regeneration of cells, normalizes microflora.
Allantoin
Allantoin softens and moisturizes the mucosa and prevents irritation. It heals sore mucosa and other mucosal damages.
BE THE FIRST TO LEAVE A REVIEW.
SPECIAL OFFERS
DB query error.
Please try later.