ACTIVE COMPONENTS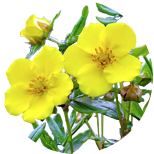 Pentaphylloides fructosa
Pentaphylloides fructosa flower/leaf is an immunostimulating, sedative, analgesic, and anti-allergic remedy. Helps treat neurosis and depression. Facilitates the normalization of metabolism, has choleretic, antimicrobial and antibacterial effects.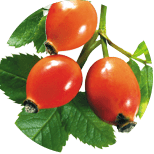 Dog Rose (Rosa canina)
Rosa multiflora fruit is a multivitamin remedy applied for treating general exhaustion, increases the body's resistance to infectious diseases, improves the functioning of kidneys.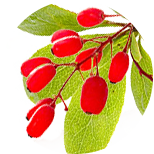 Barberry
Barberries contain organic acids, pectins, mineral salts, carotin, plenty of vitamins К and С. They take an anti-inflammatory and antimicrobial effect and strengthen the immune system.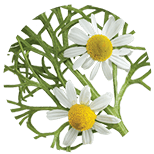 Chamomile
Chamomilla recutita flower has spasmolytic, antiseptic, sedative and analgesic effects. Stimulates the secretion of digestive organs, suppresses fermentation processes in the body.
BE THE FIRST TO LEAVE A REVIEW.
SPECIAL OFFERS
DB query error.
Please try later.