ACTIVE COMPONENTS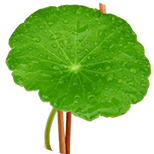 Gotu kola
Centella asiatica leaf extract slows down aging processes, increases the elasticity of the skin and smoothes out fine lines.
Liquorice
It fights scalp dryness, eliminates dandruff and relieves itching. Additionally, it eliminates hair loss and strengthens hair structure by improving blood circulation.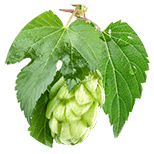 Humulus
Humulus Lupulus Eextract is a source of vitamins, organic acids and flavonoids. Tones and softens the skin making it smooth and delicate, has a bactericidal effect.
AHA (Alpha hydroxy acids)
AHA (glycolic acid, lactic acid, malic acid, tartaric acid, citric acid) are collectively known as "fruit acids" because they were originally found in fruit. They gently cleanse the skin of excess sebum and dead skin cells, eliminate skin imperfections by smoothing the texture and colour of the skin. Accelerate processes of epidermis regeneration.
Collagen
Collagen improves skin elasticity, facilitates the smoothing out of wrinkles, makes it soft and smooth, maintains optimum moisture level.
Allantoin
Has a regenerating effect, softens and soothes the skin, protecting it from the negative impact of external factors.
BE THE FIRST TO LEAVE A REVIEW.
SPECIAL OFFERS
DB query error.
Please try later.