ACTIVE COMPONENTS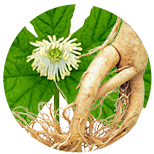 Chinese ginseng
Extract of the Chinese ginseng root improves metabolic processes in tissues, stimulates self-renewal of cells, reduces the number of minor wrinkles and skin roughness, decreases intensity of deep wrinkles, makes the skin smoother and firmer, tones up and softens it, and protects against the impact of external factors.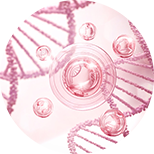 Collagen
Hydrolyzed collagen stimulates the regeneration of collagen fibers in the derma, improves the density, elasticity and turgor of the skin, forms a protective veil on its surface protecting it from moisture loss.
BE THE FIRST TO LEAVE A REVIEW.
SPECIAL OFFERS
DB query error.
Please try later.