ACTIVE COMPONENTS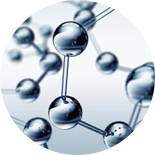 Myramaze complex
The tropical shrub myrothamnus, also known as the resurrection plant, is the basis of the antioxidant complex. It is used to keep the skin hydrated and protect it from extreme temperatures and negative effects of the external environment. It is a very powerful antioxidant that prevents cell death, speeds up the regenerative processes and helps the skin to maintain its youth.
Beta glucan
It stimulates skin natural renewal processes, increases its firmness and elasticity, and smoothes out minor wrinkles.
Trehalose
A vegetable polysaccharide that helps retain moisture in the skin and smooth out wrinkles. Makes the skin more supple and elastic.
Panthenol
Accelerates skin regeneration processes, smoothes out fine lines, improves skin softness and elasticity, provides good colour.
Sodium hyaluronate
Intensively moisturizes the skin, improves skin elasticity, makes the skin smoother. Smoothes out fine lines, improves the softness and suppleness of the skin.
BE THE FIRST TO LEAVE A REVIEW.
SPECIAL OFFERS
DB query error.
Please try later.