ACTIVE COMPONENTS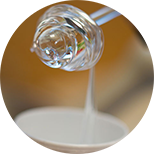 Panthenol
Panthenol helps to heal micro-fissures on the skin surface, has excellent regenerating and moisturizing properties.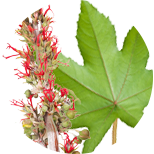 Castor bean
Castor bean oil is a wonderful aid against dry and weather-beaten lips, it makes the skin soft and delicate.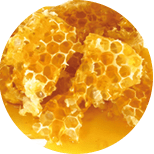 Beeswax
Beeswax takes an antibacterial effect, softens and smoothes the skin, maintains a proper moisture level, protects and thickens eyelashes.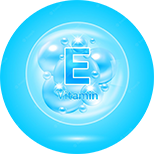 Vitamin E
Vitamin E is a vitamin of youth. It has earned this name due to its ability to protect the skin from the harmful effects of free radicals, it nourishes and slows down the ageing processes of skin cells. If there was a competition for which vitamin is most beneficial for the skin, tocopherol would definitely be in the top three.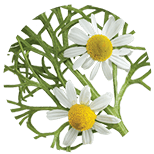 Chamomile
Chamomile extract has anti-inflammatory, antibacterial, and soothing effects and stimulates blood circulation. Thanks to these characteristics, chamomile has become a unique means of removing damaged skin. Chamomile moisturises, nourishes, and softens the skin.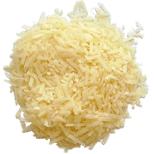 Carnauba wax
Carnauba wax is characterized by wonderful water-retaining properties, improves durability of makeup, protects, softens and smoothes the skin, and envelops eyelashes increasing their volume.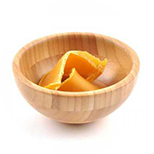 Candelilla wax
Candelilla wax is a natural botanical wax derived from the leaves of the candelilla shrub, which grows in the deserts of Mexico. The wax coats the shrub, helping the plant to retain moisture in times of drought. Has a light antibacterial action. Lends plasticity to decorative cosmetics, increasing their wear.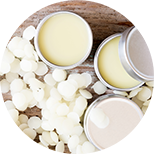 Lanolin
Lanolin helps to efficiently moisturize, soften and nourish the skin and makes it smoother and more elastic.
CUSTOMERS' APPRAISALS (1)
SPECIAL OFFERS
DB query error.
Please try later.