ACTIVE COMPONENTS
Vitamin E
Vitamin E (Tocopherol) nourishes, regenerates, slows down aging processes by neutralizing free radicals.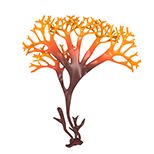 Carageen
The seaweed holds one of the leading positions among skin beneficial components. It contains a loading dose of amino acids, macro and microelements, vitamins, omega-3 polysaturated fatty acids and other elements. Carageen extract creates a thin film on the skin that preserves moisture and makes the skin smooth and elastic. The extract acts as an antibacterial agent and helps heal small wounds and inflammations.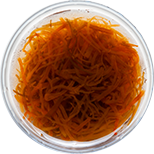 Mozuku seaweed (Cladosiphon okamuranus)
Extract of Mozuku seaweed (Cladosiphon okamuranus) perfectly tones the skin, stimulates collagen production, helps moisture to deeply penetrate in the skin and preserves it there, and deals with skin inflammations.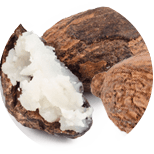 Shea butter
Shea butter is the bestseller of anti-age cosmetics. It nourishes the skin with vitamins A, Е and F. Vitamins А and E help preserve a young appearance of the skin, prevent premature wrinkles and mimic lines, and have a photo protective effect against ultraviolet.
Trehalose
A vegetable polysaccharide that helps retain moisture in the skin and smooth out wrinkles. Makes the skin more supple and elastic.
CUSTOMERS' APPRAISALS (1)
SPECIAL OFFERS
DB query error.
Please try later.