ACTIVE COMPONENTS
Sea salt
Sea salt cleans the skin, nourishes it with required microelements, activates metabolism, increases the tone and elasticity of the skin, and makes it smoother and more velvety.
Lanolin
Lanolin helps to efficiently moisturize, soften and nourish the skin and makes it smoother and more elastic.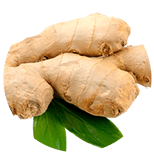 Ginger
Zingiber officinale root extract activates microcirculation and metabolic processes in tissue, tones and lifts the skin, restores its suppleness.
Capsaicin
A pungent alkaloid contained in various kinds of pod pepper. Improves nourishment of the skin, warms up tissue, activates microcirculation, makes the skin more elastic and supple.
BE THE FIRST TO LEAVE A REVIEW.
SPECIAL OFFERS
DB query error.
Please try later.