ACTIVE COMPONENTS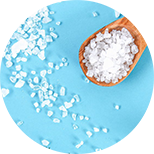 Sea salt
Sea salt cleans the skin, nourishes it with required microelements, activates metabolism, increases the tone and elasticity of the skin, and makes it smoother and more velvety.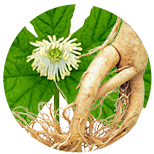 Chinese ginseng
Extract of the Chinese ginseng root improves metabolic processes in tissues, stimulates self-renewal of cells, reduces the number of minor wrinkles and skin roughness, decreases intensity of deep wrinkles, makes the skin smoother and firmer, tones up and softens it, and protects against the impact of external factors.
BE THE FIRST TO LEAVE A REVIEW.
SPECIAL OFFERS
DB query error.
Please try later.