ACTIVE COMPONENTS
Sea salt
Sea salt cleans the skin, nourishes it with required microelements, activates metabolism, increases the tone and elasticity of the skin, and makes it smoother and more velvety.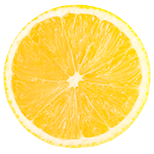 Citrus limon
Citrus limon fruit extract cleanses the skin while slightly brightening it. Improves microrelief by encouraging rejection of the cornified cells of the epidermis.
BE THE FIRST TO LEAVE A REVIEW.
SPECIAL OFFERS
DB query error.
Please try later.