ACTIVE COMPONENTS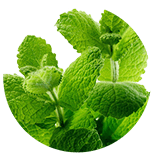 Lemon balm
Melissa officinalis leaf extract is a source of vitamins A and C, organic acids and essential oils that nourish the skin and improve metabolic processes in cells. Smoothes and softens the skin.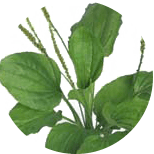 Plantain
The main medicine of our childhood! The thing is that ribwort leaves contain substances that are capable of regenerating all kinds of the body's tissues, and the seeds – oleic acid, saponins and complex carbohydrates, which also have an effect on the healing process. Boasts powerful disinfectant properties. Gives hair flexibility, fortifies roots, accelerates growth, strengthens follicles.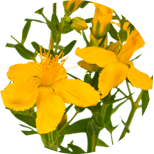 St.-John's-wort
St.-John's-wort extract has strong disinfectant, astringent, soothing effect on the skin. Strengthens hair bulbs, normalizes the functioning of the sebaceous glands, helps to eliminate dandruff.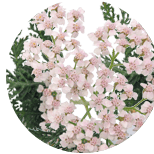 Yarrow
Achillea millefolium flower/leaf/stem powder contains essential oils, has antibacterial properties, as well as tanning substances toning the skin.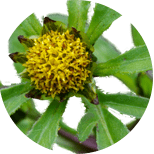 Beggar-ticks
Bidens tripartita flower/leaf/stem powder contains ascorbic acid, has softening, bactericidal, soothing and anti-inflammatory effects, facilitates the healing of small wounds.
BE THE FIRST TO LEAVE A REVIEW.
SPECIAL OFFERS
DB query error.
Please try later.