ACTIVE COMPONENTS
Panthenol
Accelerates skin regeneration processes, smoothes out fine lines, improves skin softness and elasticity, provides good colour.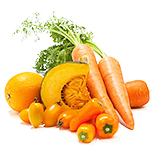 Beta-carotene
Also known as vitamin A, it is an important antioxidant. It protects the skin from premature aging caused by UV light. It helps to cure superficial injuries, effectively eliminates redness and contributes to strengthening the hydrolipid film of the skin.
Vitamin E
Vitamin E (Tocopherol) nourishes, regenerates, slows down aging processes by neutralizing free radicals.
Allantoin
Has a regenerating effect, softens and soothes the skin, protecting it from the negative impact of external factors.
BE THE FIRST TO LEAVE A REVIEW.
SPECIAL OFFERS
DB query error.
Please try later.