ACTIVE COMPONENTS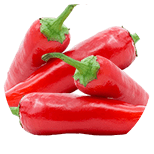 Capsicum annuum
Capsicum annuum fruit extract has a warming effect on the skin, intensifies metabolism in problem areas, helps accelerate microcirculation, has antioxidant and antibacterial effects.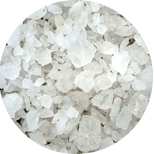 Sodium chloride
Provides for deep cleansing of the skin, stimulates cell regeneration, makes the skin soft and fresh. Has an antiseptic effect.
Sodium bicarbonate
Deodorizes, fortifies the protective functions of the skin.
Camphor
Camphor activates metabolic processes in tissues and improves delivery of active components.
Olive
Olea europaea fruit oil contains skin-related fatty acids that are perfectly assimilated. When applied to the skin, the olive oil improves skin tone and smoothes out fine lines.
BE THE FIRST TO LEAVE A REVIEW.
SPECIAL OFFERS
DB query error.
Please try later.