ACTIVE COMPONENTS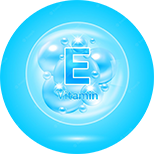 Vitamin E
Vitamin E (Tocopherol) nourishes, regenerates, slows down aging processes by neutralizing free radicals.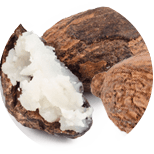 Shea butter
Shea butter is the bestseller of anti-age cosmetics. It nourishes the skin with vitamins A, Е and F. Vitamins А and E help preserve a young appearance of the skin, prevent premature wrinkles and mimic lines, and have a photo protective effect against ultraviolet.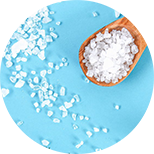 Sea salt
Sea salt cleans the skin, nourishes it with required microelements, activates metabolism, increases the tone and elasticity of the skin, and makes it smoother and more velvety.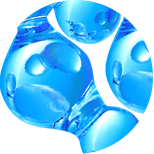 Hyaluronic acid
Moisturizes the skin, forms a breathable protective layer on its surface, blocking moisture evaporation and preventing the dehydration of deeper skin layers. Has a lifting effect, improves skin elasticity.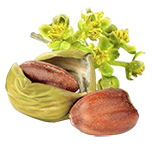 Jojoba
Simmondsia chinensis seed oil compensates for the lack of nutrients in the skin, encourages the smoothing out of wrinkles. Simmondsia Chinensis Seed Oil is used in cosmetics as a vegetable substitute of spermaceti - valuable animal wax derived from the head of the sperm whale.
BE THE FIRST TO LEAVE A REVIEW.
SPECIAL OFFERS
DB query error.
Please try later.