ACTIVE COMPONENTS
Panthenol
An indispensable remedy for hair nourishment and growth: makes it thicker and stronger, provides for its manageability, removes static cling, makes hair vibrant and bouncy.
Vitamin E
Vitamin E is a powerful antioxidant that protects against the oxidation and destruction of scalp and hair lipids, helping to protect their protective barrier. It also provides timely delivery of oxygen to hair follicles, as well as stimulates their nutrition, improving the overall condition and appearance of your hair.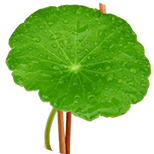 Gotu kola
Gotu kola is one of the most popular beauty ingredients. Whether it is called CICA, gotu kola or tiger grass, the positive effects remain unchanged. The gotu kola extract has soothing effect on skin and hair and accelerates regenerative processes.
BE THE FIRST TO LEAVE A REVIEW.
SPECIAL OFFERS
DB query error.
Please try later.