ACTIVE COMPONENTS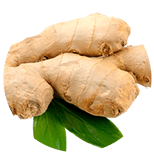 Ginger
The ginger root is used in various forms as a prophylactic and for warming up in the cold season. Ginger contains a number of B-group vitamins, as well as vitamins C, E and K. In addition, it contains a large number of trace elements and nutrients: iron, potassium, magnesium, zinc, phosphorus and many others.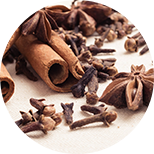 Clove
Essential oil of cloves is a perfect antiseptic that speeds up the process of small wounds (especially inflamed ones) healing.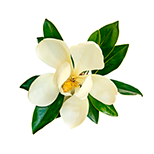 Magnolia
Oil of magnolia flowers has an excellent antiseptic effect and is capable of killing germs. Tinctures of magnolia flowers have been used as a febricide in case of fever for centuries. In folk medicine, the oil is used in inhalation compositions to get rid of coughing and stuffiness in nose.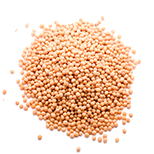 White mustard
Seeds of white mustard have been used in medicine for centuries. Even at the times of Hippocrates it would be prescribed to patients as a strong expectorant and a cough relieving drug. Today mustard is applied in traditional medicine as well — remember the popular mustard plasters? Mustard has an excellent warming effect, relieves breathing and causes rush of blood. Mustard helps significantly relieve the condition in case of cold.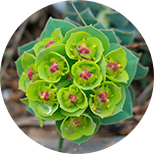 Euphorbia
Euphorbia root contains alkaloids, flavonoids, tanning and bitter extractive substances, and ascorbic acid. It is rich in selenium. Due to its composition, the plant is able to take an immunomodulatory effect on the body. It is characterized by antiviral and antimicrobial properties.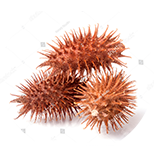 Cocklebur
Cocklebur root is quite popular in traditional Chinese medicine. It contains saponins — substances that stimulate secretion of bronchial glands, which explains its cough-depressant properties. Cocklebur is able to relieve breathing and headache.
BE THE FIRST TO LEAVE A REVIEW.
SPECIAL OFFERS
DB query error.
Please try later.