ACTIVE COMPONENTS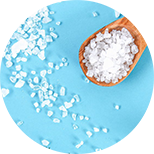 Sea salt
Sea salt cleans the skin, nourishes it with required microelements, activates metabolism, increases the tone and elasticity of the skin, and makes it smoother and more velvety.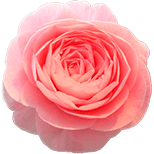 Camellia
Camellia sinensis leaf extract has antioxidant and antimicrobial properties. Softens and moisturizes the skin. Prevents the appearance of skin irritation.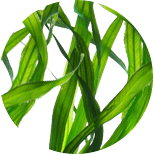 Laminaria japonica
Laminaria japonica powder contains a large amount of iodine, macromolecular polysaccharides, alginic acid, vitamins B1, B2, B12, A, C, D, E, and a high concentrations of minerals. Normalizes metabolism in tissue, stimulates collagen synthesis, lifts and moisturizes the skin, tones it, improves its suppleness and elasticity.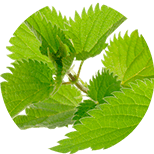 Common nettle
Urtica dioica leaf is a natural concentrate of vitamins. Activates metabolism, tones the nervous system. Maintains the ability to work at a high level, helps to quickly recuperate after hard work when you're tired.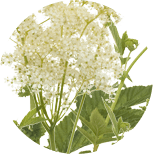 Filipendula
Filipendula glaberrima powder has restorative and immunomodulatory effects; due to its high content of salicylates, it has anti-inflammatory, analgesic and antipyretic properties.
BE THE FIRST TO LEAVE A REVIEW.
SPECIAL OFFERS
DB query error.
Please try later.