ACTIVE COMPONENTS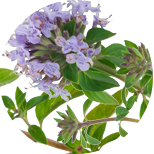 Origanum vulgare
Origanum vulgare herb is used a sedative, efficient in controlling the female menstrual cycle, during menopause, because it stimulates the production of female sex hormones.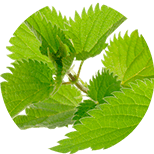 Common nettle
Urtica dioica leaf is a natural concentrate of vitamins. Activates metabolism, tones the nervous system. Maintains the ability to work at a high level, helps to quickly recuperate after hard work when you're tired.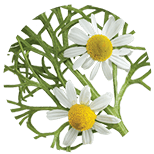 Chamomile
Chamomilla recutita flower powder improves the skin's overall look, softens, soothes, smoothes out fine lines, enhances the elasticity of the skin.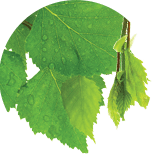 Betula
Betula pendula leaf has antibacterial properties, applied for treating vitamin deficiency, relieves edemas due to its diuretic properties.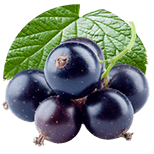 Ribes nigrum
Ribes nigrum leaves contains tanning substances, flavonoids and a large amount of vitamin C. Has an immunomodulatory effect, protects cells from the impact of free radicals.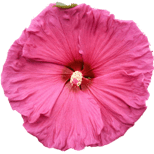 Hibiscus hybrid
The petals of hybrid or Sudanese hibiscus strengthen the body, increase its immunity, and they help to prevent colds and quickly deal with pre-existing ailments.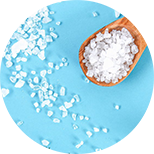 Sea salt
Sea salt cleans the skin, nourishes it with required microelements, activates metabolism, increases the tone and elasticity of the skin, and makes it smoother and more velvety.
BE THE FIRST TO LEAVE A REVIEW.
SPECIAL OFFERS
DB query error.
Please try later.