ACTIVE COMPONENTS
Mentol
Menthol oil is considered to be the most effective means for treating a stuffy nose at the initial cold stage. Menthol helps to reduce swollen mucosa and make breathing easier. It is excellent for toning, disinfecting, invigorating and relieving a headache.
Borneol
One of the most popular products in the East. Tibetan and Indian healers said that it was capable of activating hot life energy Yang in humans, reviving and accelerating blood flow. Borneol is very popular for treating colds and their first symptoms, stuffy nose and throat discomfort.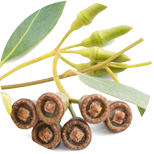 Eucalyptus globulus
Eucalyptus oil is a real hit in the fight against colds. Eucalyptus has strong antibacterial and antiviral effects, helps prevent colds and viruses, normalizes respiration and hydrates the nasal mucosa. It helps weaken viruses and reduces the possibility of them sticking to the mucous membranes of the nasopharynx.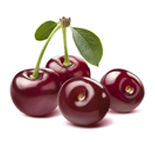 Wild cherry
Wild cherry flower extract has an anti-inflammatory, refreshing and antiseptic effect.
BE THE FIRST TO LEAVE A REVIEW.
SPECIAL OFFERS
DB query error.
Please try later.