ACTIVE COMPONENTS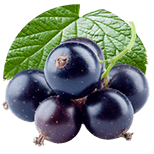 Ribes nigrum
Ribes nigrum leaves contains tanning substances, flavonoids and a large amount of vitamin C. Has an immunomodulatory effect, protects cells from the impact of free radicals.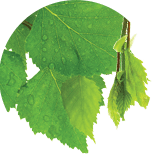 Betula
Betula alba bud contains essential oils, tanning substances, organic acids, flavonoids, vitamins, and other useful ingredients. Has choleretic, bactericidal and antiseptic effects. Eliminates waste from the body, improves metabolism.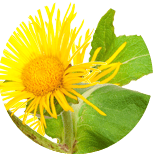 Inula
Inula root rhizome has restorative properties, improves metabolism.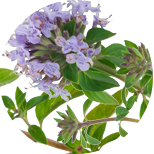 Origanum vulgare
Origanum vulgare herb is used a sedative, efficient in controlling the female menstrual cycle, during menopause, because it stimulates the production of female sex hormones.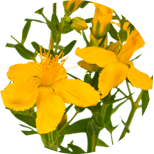 St.-John's-wort
Hypericum perforatum contains ascorbic and nicotinic acids, tanning substances, gum and bitter substances, essential oils, phytoncides. Has a multilateral strengthening effect on the body. Relieves nervous tension.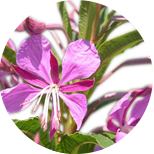 Willow herb (Epilobium angustifolium)
Willow herb extract has a beneficial effect on the oral cavity: it's an excellent antimicrobial, anti-inflammatory component. Besides, it has a strong healing effect on inflamed and injured gums.
BE THE FIRST TO LEAVE A REVIEW.
SPECIAL OFFERS
DB query error.
Please try later.