ACTIVE COMPONENTS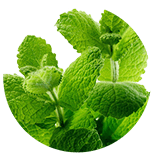 Lemon balm
Мелисса не только обладает приятным ароматом и вкусом, но и является очень полезной. В листьях растения содержатся эфирные масла, дубильные вещества, флавоноиды, большое количество органических кислот, комплекс витаминов В, витамин С, кальций, магний и т. д. Мелисса эффективна для улучшения общего состояния организма, укрепляет иммунную систему, способствует улучшению обмена веществ. За счет успокаивающего действия помогает расслабиться и заснуть.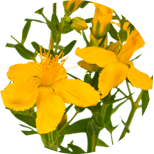 St.-John's-wort
Hypericum perforatum contains ascorbic and nicotinic acids, tanning substances, gum and bitter substances, essential oils, phytoncides. Has a multilateral strengthening effect on the body. Relieves nervous tension.
BE THE FIRST TO LEAVE A REVIEW.
SPECIAL OFFERS
DB query error.
Please try later.