ACTIVE COMPONENTS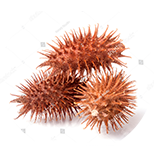 Cocklebur
This herb has a lot of useful properties, anti-inflammatory, pain-killing and stimulating effect. It is very useful for the thyroid gland, it is applied in case of hormonal disorders.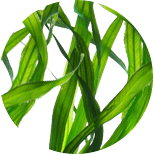 Laminaria japonica
Laminaria japonica powder contains a large amount of iodine, macromolecular polysaccharides, alginic acid, vitamins B1, B2, B12, A, C, D, E, and a high concentrations of minerals. Normalizes metabolism in tissue, stimulates collagen synthesis, lifts and moisturizes the skin, tones it, improves its suppleness and elasticity.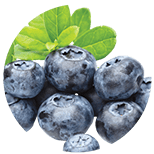 Blueberry
Bilberry bushes are a natural antioxidant capable to regulate the thyroid gland's functioning and prevent hormonal insufficiency development.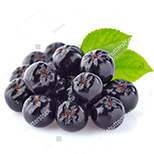 Chokeberry
In case of regular use, chokeberry reduces blood pressure, boosts immunity and settles the nerves. Vitamin PP makes the blood vessel walls more elastic and pectin stimulates the gastrointestinal tract's functioning and accelerates elimination of toxins from the body.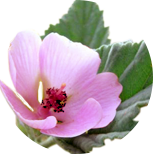 Marsh mallow
Marsh mallow root is used as an enveloping agent in case of gastrointestinal tract problems and relieves irritation of mucous membranes.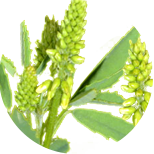 Melilot
The melilot's active ingredient is coumarin that inhibits the central nervous system and has the anticonvulsant effect. It is taken by mouth in folk medicine as a herb tea in cases of joint problems, headache.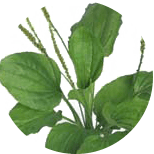 Plantain
It is an excellent anti-infective agent, healing small wounds just in front of your eyes! Plantain taken by mouth can eliminate many stomach diseases.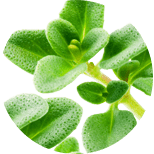 Thymus
Thymus serpyllum leaf extract improves metabolic processes, activates cell nourishment.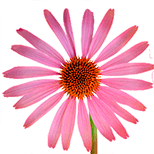 Echinacea purpurea
Echinacea purpurea leaf/root is a vegetable adaptogen and immunostimulant.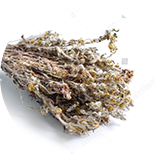 Low cudweed
It has anti-inflammatory, antibacterial, astringent, vasodilating, sedative and hypotensive effect, it normalizes the heart rhythm.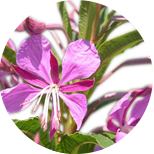 Willow herb (Epilobium angustifolium)
Willow herb extract has a beneficial effect on the oral cavity: it's an excellent antimicrobial, anti-inflammatory component. Besides, it has a strong healing effect on inflamed and injured gums.
BE THE FIRST TO LEAVE A REVIEW.
SPECIAL OFFERS
DB query error.
Please try later.