ACTIVE COMPONENTS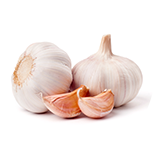 Garlic
Garlic is known and popular all over the world. Its rich and distinctive taste can not be confused with anything else. Garlic is a welcome guest in many dishes, giving them a specific flavour and aroma. In addition, it has countless positive health effects. The healing power of garlic is due to its rich composition - it contains around 400 different substances and compounds. It is called a natural antibiotic or a virus killer and is also a known means of preventing atherosclerosis in the early stage of the disease.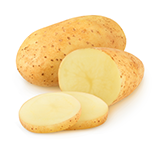 Potato chips
Real, finely chopped potatoes. Chips are not only tasty but also healthy. They differ in their chemical composition, which includes: vitamins В1, В2, В3, В5, В6, В9, А, Е, С, К and beta-carotene, unsaturated fatty acids, potassium, calcium, magnesium, zinc, selenium, copper, manganese, iron, phosphorus and sodium.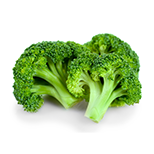 Broccoli
A unique food that contains many beneficial substances: vitamins, minerals, beta-carotene and antioxidants. All these components effectively support the body, have a beneficial effect on a number of functions and boost male and female health. Broccoli contains indole-3-carbinol, which reduces the risk of developing oestrogen-dependent tumours in the male and female reproductive systems.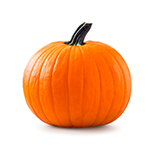 Pumpkin
Pumpkin seeds and flesh - a ready-made storehouse of vitamins, trace elements, minerals and amino acids. Pumpkin has strong antioxidant effects due to its high content of vitamin E, it helps to cleanse the body, including the breakdown of heavy metals, and it has positive effects on the function of the digestive tract. Pumpkin seeds also have great anti-parasite effects, where they help cleanse the liver and improve its function.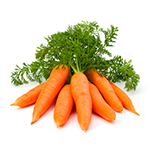 Carrots
Carrots are very beneficial for the human body. Their high content of vitamin A and beta-carotene greatly benefits the health of the hair, nails, skin and eyes.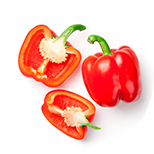 Red pepper
Red pepper gives food a rich aroma and unique taste. It contains a number of biologically active substances that have a positive effect on the circulatory system and prevent thrombosis. Red pepper helps you get rid of excess weight, because it can accelerate digestive processes.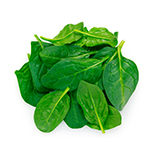 Spinach
Vitamins, minerals, beta-carotene, iodine and lutein are components that can be found in spinach. They help the body cope with various problems, ranging from anaemia to cancer prevention. This plant is excellent for cleansing the body, and it helps speed up the metabolism and replenishes lost energy. Broccoli contains indole-3-carbinol, which reduces the risk of developing oestrogen-dependent tumours in the male and female reproductive systems.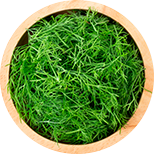 Dill
It is a great way to benefit the body and give aroma to food without increasing its caloric value or fat content. Dill has beneficial effects on the digestive, nervous and cardiovascular systems, it helps you loss weight and it has antibacterial properties.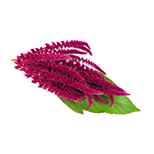 Amaranth
The king in the world of plants containing high-quality protein. It contains rare components that are vital for the human body: lysine (an irreplaceable amino acid), rare amaranth oil, squalene, pectins, vitamins and mineral salts. Amaranth is an excellent antioxidant that protects skin cells from premature ageing, helps prevent various diseases and is a source of energy.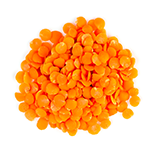 Red lentils
Thanks to their rich composition, lentils nourish the body, are easily absorbed and have many beneficial properties. Their inclusion in one's diet is positively reflected in the function of the digestive tract and the cardiovascular and nervous systems. They are a source of folic acid and magnesium, which are very beneficial for the heart. Consuming lentils also supplies the body with energy and vital force.
BE THE FIRST TO LEAVE A REVIEW.
SPECIAL OFFERS
DB query error.
Please try later.