ACTIVE COMPONENTS
Trehalose
A vegetable polysaccharide that helps retain moisture in the skin and smooth out wrinkles. Makes the skin more supple and elastic.
Sodium hyaluronate
Intensively moisturizes the skin, improves skin elasticity, makes the skin smoother. Smoothes out fine lines, improves the softness and suppleness of the skin.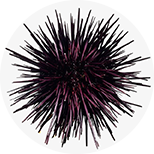 Sea urchin
Sea urchin powder has a very strong rejuvenating effect. The most valuable component in sea urchins is their caviar. It contains 20 times more vitamin A than ginseng root! Sea urchins unbelievably regenerate the skin thanks to abundant components in them. Vitamin A helps to tone the skin up again, return its firmness, decrease pouches and slow down aging.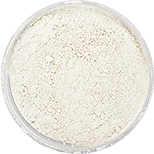 Titanium dioxide
Mineral granules of titanium dioxide have an anti-shine effect on the skin and reflect UV rays, protecting cells from damage.
CUSTOMERS' APPRAISALS (1)
SPECIAL OFFERS
DB query error.
Please try later.