ACTIVE COMPONENTS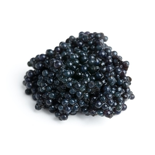 Sturgeon caviare
Sturgeon caviare extract intensively hydrates the skin and improves its softness and firmness. It promotes the active production of collagen and elastin even at an age when its production slows down.
Trehalose
A vegetable polysaccharide that helps retain moisture in the skin and smooth out wrinkles. Makes the skin more supple and elastic.
Sodium hyaluronate
Intensively moisturizes the skin, improves skin elasticity, makes the skin smoother. Smoothes out fine lines, improves the softness and suppleness of the skin.
Panthenol
Accelerates skin regeneration processes, smoothes out fine lines, improves skin softness and elasticity, provides good colour.
Vitamin B3
It helps reduce wrinkle depth and stimulates collagen production, which further regenerates the skin barrier.
BE THE FIRST TO LEAVE A REVIEW.
SPECIAL OFFERS
DB query error.
Please try later.