ACTIVE COMPONENTS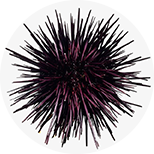 Sea urchin
Sea urchin powder has a very strong rejuvenating effect. The most valuable component in sea urchins is their caviar. It contains 20 times more vitamin A than ginseng root! Sea urchins unbelievably regenerate the skin thanks to abundant components in them. Vitamin A helps to tone the skin up again, return its firmness, decrease pouches and slow down aging.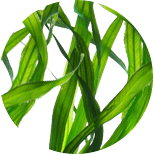 Laminaria japonica
Laminaria japonica powder contains a large amount of iodine, macromolecular polysaccharides, alginic acid, vitamins B1, B2, B12, A, C, D, E, and a high concentrations of minerals. Normalizes metabolism in tissue, stimulates collagen synthesis, lifts and moisturizes the skin, tones it, improves its suppleness and elasticity.
BE THE FIRST TO LEAVE A REVIEW.
SPECIAL OFFERS
DB query error.
Please try later.