ACTIVE COMPONENTS
Trehalose
A vegetable polysaccharide that helps retain moisture in the skin and smooth out wrinkles. Makes the skin more supple and elastic.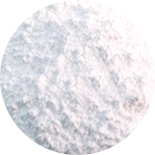 Chlorphenesin
Chlorphenesin is an organic compound and by definition a preservative with antifungal and antibacterial features. The substance is well compatible with natural ingredients.
Cordyceps sinensis
Cordyceps sinensis extract is a source of powerful antioxidants that protects cells from destruction and prevents premature aging. Moisturizes and softens the skin, improving its overall look.
Sodium hyaluronate
Intensively moisturizes the skin, improves skin elasticity, makes the skin smoother. Smoothes out fine lines, improves the softness and suppleness of the skin.
Panthenol
Accelerates skin regeneration processes, smoothes out fine lines, improves skin softness and elasticity, provides good colour.
Vitamin B3
It helps reduce wrinkle depth and stimulates collagen production, which further regenerates the skin barrier.
BE THE FIRST TO LEAVE A REVIEW.
SPECIAL OFFERS
DB query error.
Please try later.