ACTIVE COMPONENTS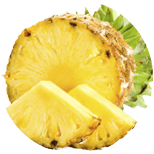 Pineapple
Pineapple juice contains vitamin С and special bromelain enzyme that takes an active part in proteolysis (of tooth deposits). Bromelain prevents tooth depost formation, improves gum strength and blocks inflammatory processes.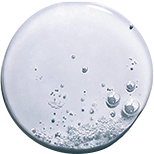 Silicic acid
Hydrated silica is a fine mineral obtained from silicon. Its spherical pellets effectively clean tooth enamel without damaging it.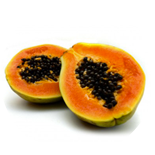 Papain
The papaya plant enzyme takes active part in proteolysis, thanks to which it helps to prevent deposits, dark spots and dental calculi, helps to maintain natural tooth whiteness. This enzyme operates even in hard-to-reach places in the oral cavity.
BE THE FIRST TO LEAVE A REVIEW.
SPECIAL OFFERS
DB query error.
Please try later.