ACTIVE COMPONENTS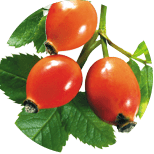 Dog Rose (Rosa canina)
Briar berries contain pectin that helps normalize the digestive process, and remove waste products and toxins from the bowels. Potassium that is contained in briar berries normalizes the water-salt metabolism, removes excess fluid and helps prevent appearance of cellulite.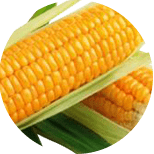 Zea mays
Zea mays contain essential and fatty oils, sitosterol, vitamins B1, B2, E, C, and K, saponins and other substances that have a beneficial effect on the state of bile ducts. Reduce viscosity of the bile, facilitate its discharge, have the ability to reduce the amount of cholesterol in the blood.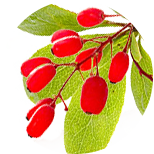 Barberry
Barberries contain organic acids, pectins, mineral salts, carotin, plenty of vitamins К and С. They take an anti-inflammatory and antimicrobial effect and strengthen the immune system.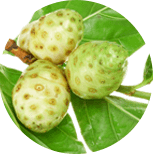 Noni
Noni contains plenty of antioxidants, vitamins and minerals – in total, more than 150 bioactive substances. It provides a comprehensive support to the health.
BE THE FIRST TO LEAVE A REVIEW.
SPECIAL OFFERS
DB query error.
Please try later.