ACTIVE COMPONENTS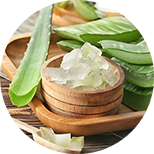 Aloe
Aloe barbadensis leaf juice contains a lot of useful substances, efficiently moisturizes, soothes and heals the skin, stimulates its regeneration.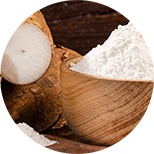 Matting complex DRY-FLO® ELITE LL
The matting complex is starch modified with lauroyl lysine. Thanks to the special modification, it ensures even distribution of the product on the skin, perfect slide, fat absorption, and matting. At the same time, it does not dry out the skin, clog pores, or cause irritation. This ingredient helps the skin look perfect - it is excellent for covering pores and slight imperfections without the effect of a mask. Thanks to the lysine, it has anti-inflammatory and antimicrobial effects.
BE THE FIRST TO LEAVE A REVIEW.
SPECIAL OFFERS
DB query error.
Please try later.